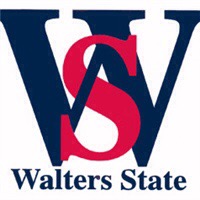 The Walters State Senator baseball team was notified last September by the National Junior College Athletic Association (NJCAA) of aledged recruiting misdoings placing them on a postseason ban and Walters State will be limited to signing just 14 players over the course of the 2017-18 and 2018-19 seasons.
According to a press release, Walters State was notified on September 29 via a letter from the NJCAA, the Senators' baseball program violated NJCAA bylaws related to verbiage used on letters of intent signed by student athletes preparing to attend Walters State and violated limits of the number of letters of intent signed.
"The wording used in the Walters State Letter of Intent/Grant-In-Aid Form implies that the student has committed to WSCC and is not permitted to attend any other institution without being released. The fact that the student has not signed an NJCAA Letter of Intent, the student has not committed to WSCC and is free to participate at other member institutions."
According to a statement issued by Walters State the form signed by student athletes has been in use at the college for over 15 years. Other Walters State athletic programs also use the form. However, the school's baseball team was sanctioned — and not any other athletic team — because the NJCAA limits its member schools to 24 signees in baseball, which was exceeded by Walters State.
Walters State plans to appeal.