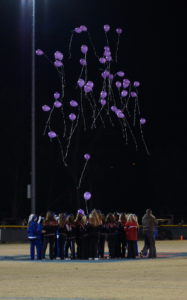 It was an emotional scene at Preston-Hopkins Field in Lewisburg Friday night as Central High School of Knoxville came to face the Marshall County Tigers in the semifinals of the TSSAA Class 4A football championships. The Central football team traveled some 400-miles with a very large contingent of fans, all hoping for victory, with one person also on their minds.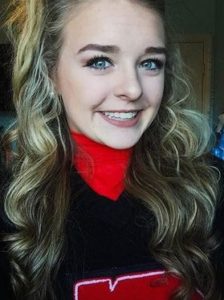 Central cheerleader Emma Walker wasn't there. Earlier in the week police say her former boyfriend killed Walker while she slept in her bed at home. Before the game got underway members from both cheerleading squads formed a circle at midfield to release some purple balloons to honor the 16-year old student.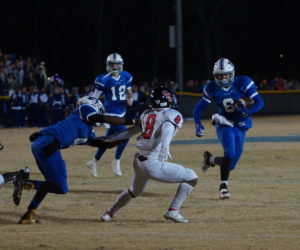 When the game did begin Marshall County (12-2) took an early lead on touchdowns by Tre Crutcher (55 yards) and Kamron Liggett (2 yards) to give the Tigers a 21-3 lead midway through the second quarter. In the next series for the Bobcats the visitors mounted a two-minute drive as senior QB Trey Mitchell hit Rondrow Peebles for a 22-yard touchdown with six minutes left in the half, then Jadarius Sackie scored from six yards out to pull the Bobcats within four (21-17) late in the first half. The half ended with Marshall County on top 24-17.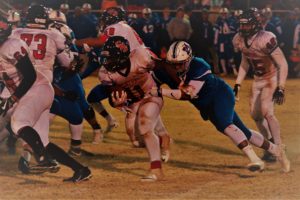 The second half would be a nightmare for the Tigers as they could not engineer a drive and were held scoreless. Meanwhile Central's senior quarterback led his team down the field to tie the game. Mitchell hit Louis McNair for a 26-yard touchdown less than four minutes into the second half to even the score 24-24. Trey Mitchell's 1-yard sneak with 7:21 remaining proved to be the decisive score as Knoxville Central upsets the Tigers 31-24 keeping Marshall County from advancing to the 4A title game for the second year in a row.
11-Jadarius Sackie rushed for 141 yards and a touchdown on 23 carries. Sackie picked up a fumble and intercepted a pass for the Bobcats.
Knoxville Central (12-2) will meet Memphis East Saturday 3:00 in the TSSAA Class 4A Championship held at Tennessee Tech in Cookeville.